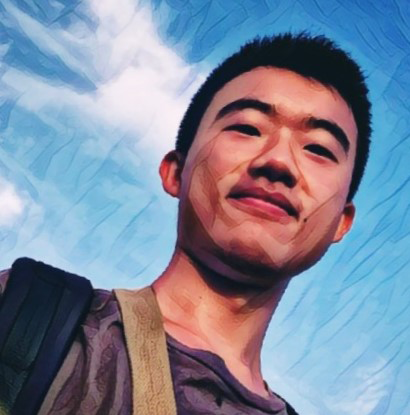 Home
Greetings! I'm Mingrui Zhang, a fourth year Ph.D. at the University of Washington Information School. My advisor is Prof. Jacob O. Wobbrock, who directs the ACE Lab.
My research interests are in Human-Computer Interaction, specifically text entry, input methods, and interaction techniques, where I seek better methods to make technology natural and seamless. At the same time, I'm applying machine learning techniques to make intelligent text entry methods.
Before moving to Seattle, I was a student of Computer Science & Technology in Tsinghua University, China, where I worked as a researcher as well as in industry. Back then, Dr. Chun Yu opened the world of HCI to me.
I enjoy playing computer games in my spare time, but you know, I rarely have spare time :) You can find me at Zhihu or Wechat official account thisisdrustz







          /\
         /**\
        /****\   /\
       /      \ /**\
      /  /\    /    \        /\    /\      /\
     /  /  \  /      \      /  \/\/  \    /  \/\                           -------- __@
    /  /    \/ /\     \    /    \ \   \  /   /  \       LIFE IS SHORT      ----- _`\<,_
   /  /      \/  \/\   \  /      \     \         \      KEEP FORWARD         ---- (*)/ (*)
~~~~~~~~~~~~~~~~~~~~~~~~~~~~~~~~~~~~~~~~~~~~~~~~~~~~~~~~~~~~~~~~~~~~~~~~~~~~~~~~~~~~~~~~~~~~~~~~